How to maximize your Mass Save® rebates:
If you live in Massachusetts, Mass Save® heat pump rebates are available to help you heat and cool your home more efficiently with air-source heat pumps. The Mass Save program provides Massachusetts residents with rebates to reduce or in some cases eliminate the cost of installing heat pumps. If your rebate doesn't fully cover the cost of your efficiency upgrade see our guide on Mass Save HEAT loans. That guide will walk you through getting 0% loans of up to $50,000 for home efficiency upgrades.
The following guide will prepare you for maximizing your rebate. The key takeaways are:
Get a no-cost Mass Save Home Energy Assessment from Colt Home Services
Massachusetts homeowners can get a $10,000 rebate to install air source heat pumps in their homes through Mass Save (or $16,000 if they meet certain income eligibility requirements).
Make sure you install a qualifying heat pump – low-efficiency heat pumps don't qualify for rebates.
Make sure you choose a participating contractor.
Make sure the heat pump is new

and installed to replace an oil, propane, natural gas, or electric baseboard heating system.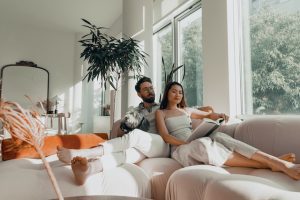 Mass Save Rebate Options
All rebates are only valid in 2023 and new rebate values will go into effect in 2024. Rebates for Heat Pumps have remained the same for 2023, but rebates for high efficiency furnaces and boilers, rebates have declined. The table below outlines the changes for 2023
Residential HVAC Rebate Changes
Equipment
Type
2022
2023
Air Source Heat Pumps
Partial Home
$1,250 per ton
$1,250 per ton
Air Source Heat Pumps
Whole Home
$10,000 per Home*
$10,000 per Home*
Hot air furnace with ECM (nat. gas)
95% AFUE – Tier II
$750 per unit
$500 per unit
Hot air furnace with ECM (nat. gas)
97% AFUE – Tier II
$1,250 per unit
$1,000 per unit
Hot air furnace with ECM (propane)
95% AFUE – Tier II
$750 per unit
$500 per unit
*$16,000 for income qualification – this applies to both 2022 and 2023
The Mass Save organizers have shown a willingness to reduce rebates, so it is a good idea to take advantage of them as soon as possible. You can't count on rebates forever, so make sure to take advantage of them before the end of 2024.
$16,000 heat pump rebates – for those with

incomes below 80%

of the state median income

$10,000 in rebates for using heat pumps for heating the whole home
$1,250 per ton of heat pump capacity, up to $10,000 if heating partial-home
How much does a heat pump cost? 
Heat pumps will vary depending on the size, efficiency, and heating capacity, but most Mass Save qualifying heat pumps will cost between $4,000 and $6,000 per ton. Rebates can reduce the cost of installing heat pumps and furnaces by 20% to 100%. Let us help you through the process. See our article on how much electricity a heat pump uses for more information.
More information about rebate options
Enhanced Rebates based on income eligibility 
In August 2022, the Sponsors of Mass Save launched Enhanced Heating & Cooling Equipment Rebates, increasing the rebate available to $16,000 if you live in a one to four unit home, your household income meets certain eligibility requirements, and you're replacing an existing oil, propane, or electric resistance system with heat pumps. See detailed eligibility criteria.
Whole-Home Rebate
The Mass Save whole-home rebate of $10,000 is available if you make weatherization updates and install air source heat pumps to heat and cool your entire home. To verify this the pre-existing heating system must be disconnected and you must complete the Mass Save verification form.
Partial-Home Rebate
Even if you're not replacing your entire HVAC system with air source heat pumps, or just using them to heat and cool part of your home, the Mass Save partial-home rebate is a great option. This partial-home rebate is based on the amount of energy usage you're covering with a heat pump, so basically the capacity or size of your air source heat pumps. This is done via a per-ton measurement (1 ton = 12,000 BTUs). For reference, a very rough rule of thumb is most homes need about 1 ton of heating capacity per 750 square feet of living space. For partial home rebates, it is often a good idea to go with ductless heat pumps because the can be more efficient and cheaper to install.
Am I eligible for Mass Save heat pump rebates? 
Yes, if you live in Massachusetts, have your equipment installed by a participating Mass Save contractor, and choose eligible equipment.
Call us and let our experts make sure you get everything right. We will help you for free, whether or not you get a heat pump from us. We are always happy to help.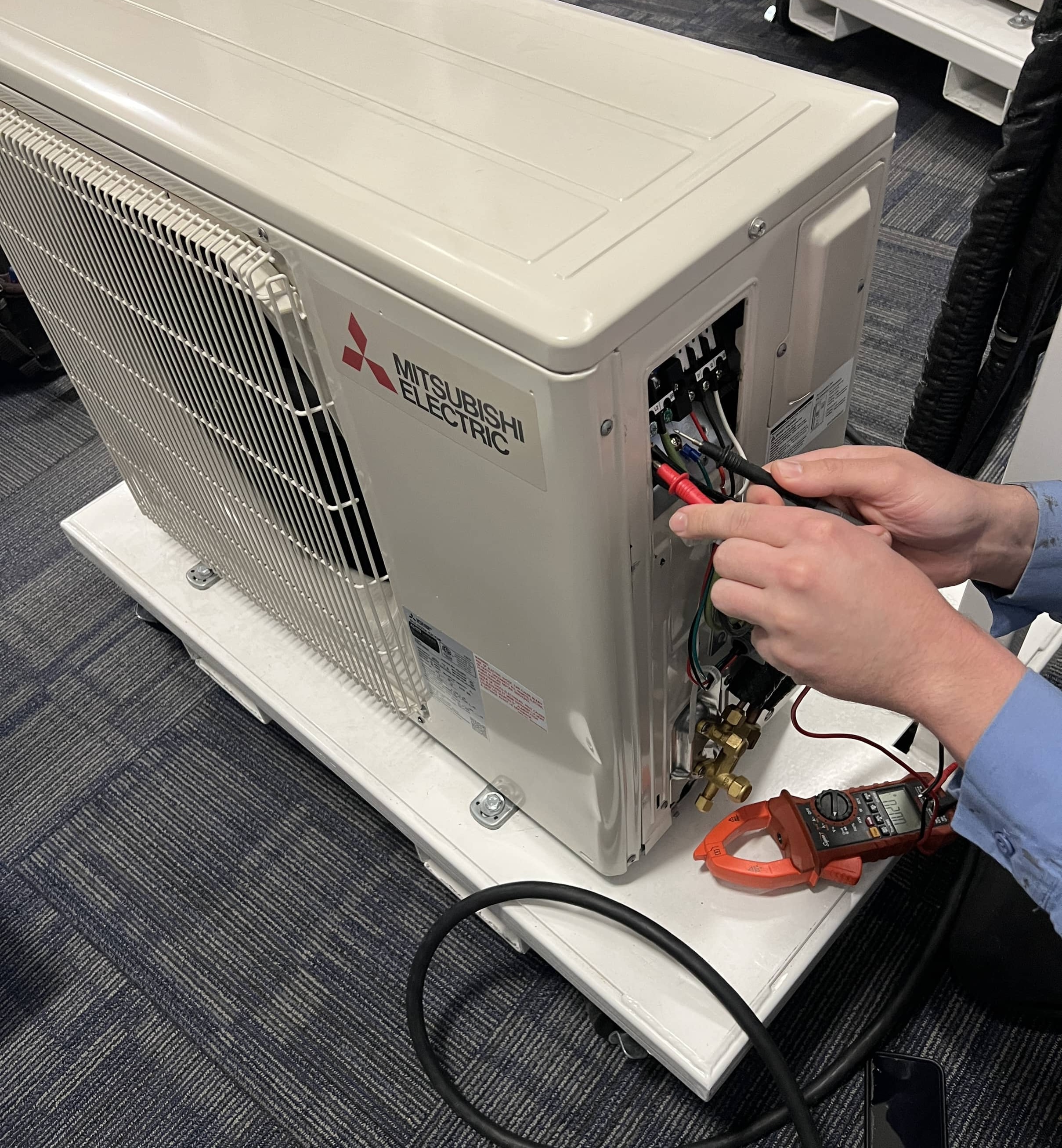 Checklist for getting Mass Save heat pump rebates